Organic Pharmacy
Bella Book: The Complete Guide To Natural Health and Beauty
Organic healthcare and beauty guru Margro Marrone has just re-launched The Organic Pharmacy: The Complete Guide To Natural Health and Beauty (£14.99). This 210 page book is jam packed with a wealth of information regarding practical homeopathic remedies from everything such as fever, colic and infertility, to acne, eczema and anti-aeging tips.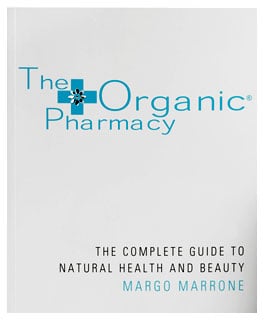 Margo's background is in pharmacy and homeopathy, so the book is set up to take you through practical and natural approaches to common ailments and beauty concerns. The easy to read handbook is the kind of go-to-resource that's useful in any household.
I especially love the section on cleansing your body. I'm not hardcore enough to do a Gwyneth Paltrow style detox, but Margo has suggested safe and simple ideas on ways to clear my body and skin of unnecessary toxins that I can barely wait to test out.
Also, in the back, there's an entire section dedicated to understanding your skin and how to take care of it properly — something I'll never tire of learning more about.
What's your favourite healthcare-inspired beauty read? Tell me all about it in a comment below.