Origins Original Skin Makeup Removing Jelly Review
The Jelly Cleanser That Made Me Break Up With Makeup Removing Wipes
As POPSUGAR editors, we independently select and write about stuff we love and think you'll like too. POPSUGAR has affiliate and advertising partnerships so we get revenue from sharing this content and from your purchase.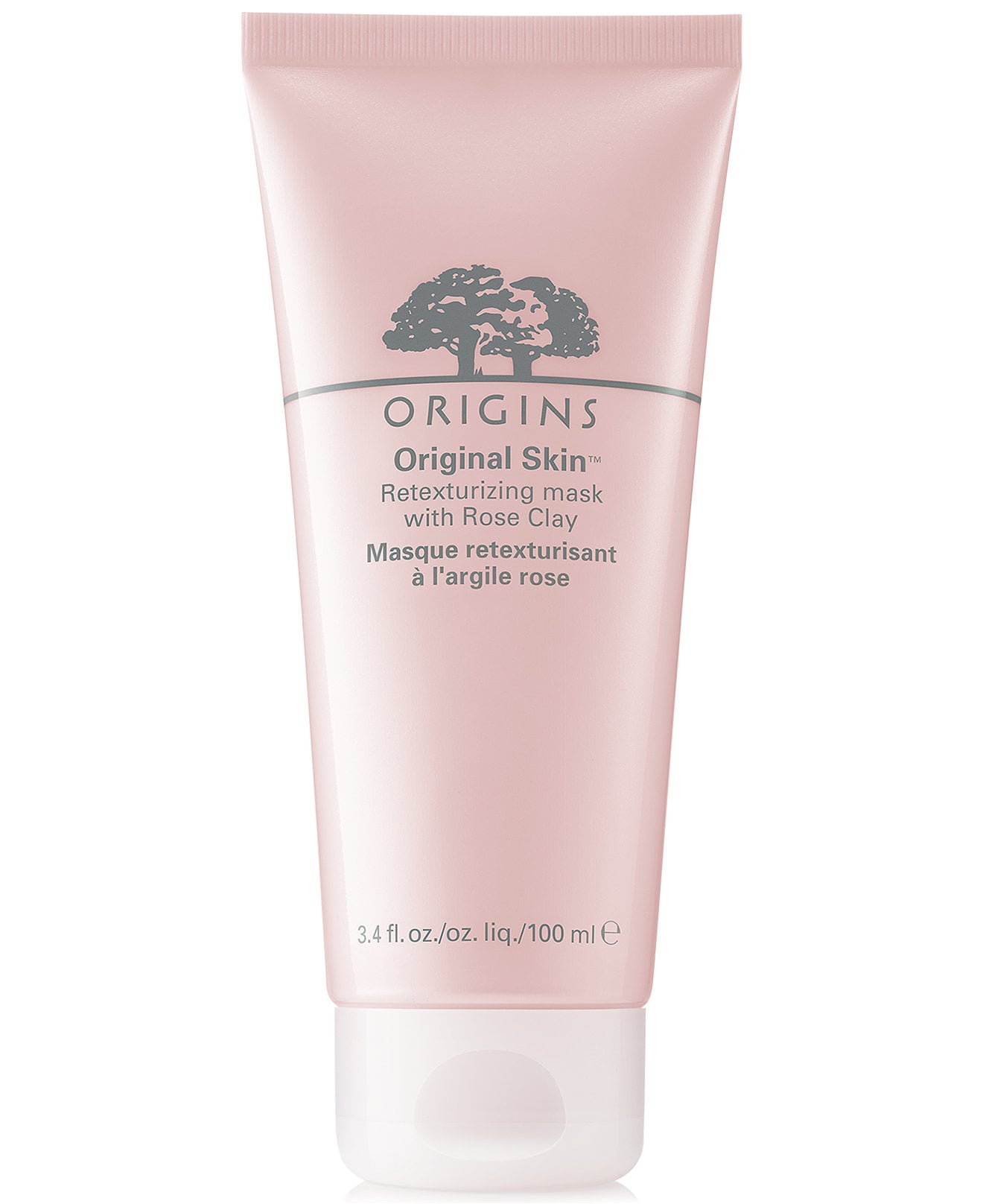 I've been a matte lipstick and bold brows girl for years, so you'd think I'd have a makeup removing routine that involves oils, creams, toners, and sprays. But up until recently, my very "intense" routine was actually lame, consisting only of a makeup removing wipe and a splash of water.
My dry skin has always been a delicate flower, and by that I mean it has been sh*tty, flaky in the Winter, and barely able to handle any products. I've been forced to read ingredient lists carefully and skip more than one trendy new launch to avoid a red and burning face. That's really how I ended up using the same drugstore makeup removing towelettes at night and nothing else for over 10 years.
I stuck to my routine of Nars Velvet Matte Lip Pencil in Dragon Girl (£20) and Brow Perfector in Suriname (£17) in the morning, and a quick swipe of that wipe at night, until I found myself 30 years old and with pimples all over my T-zone. My "wipe and go to bed" routine wasn't cutting it anymore, and my pores were paying. I was exfoliating once a week and getting facials every two months, but I couldn't actually remember the last time I squeezed cleanser into my hand and lathered up my face.
In search of a face wash that could take off my makeup without leaving my skin irritated, I started with Origins, since I knew the brand's Plantscription Anti-Ageing Power Serum (£65) was mild enough for me.
The ingredients in the Origins Original Skin Cleansing Makeup-Removing Jelly (£19) looked safe, but I was sceptical that it would actually clean my foundation and lip colour. I was wrong. This thing is the real deal. Using it on dry skin for a few seconds then wetting my fingers to create a milky texture and rinsing off removes every bit of my makeup and leaves my skin soft. But I wondered if using a jelly formula instead of a creamy one would eventually come back to bite me, so I emailed an expert.
"Jelly cleansers work well because they have oils and emulsifiers that loosen up makeup for quick and easy removal," said Ni'Kita Wilson, a cosmetic chemist and founder of Skinects 5-6. "Their texture provides enough cushion and playtime to breakdown more oils [than a water-based cleanser]." She assured me there's no downside to using a jelly formula on dry skin, so I went on washing my face with the product every night. It's been weeks, and though my acne hasn't totally vanished, my skin definitely feels cleaner and softer than it has in the past. Wilson thinks it might be because of the willowherb in the formula. "It's a natural form of salicylic acid, which has soothing and anti-irritation properties," she said. I buy it!