Oscar Beauty Predictions Kate Winslet
Stylesight Weigh in with Oscar Beauty Predictions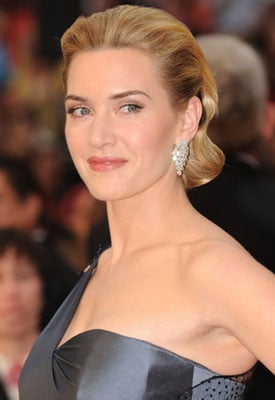 Oscar time is nearly here and I am beyond excited! I can't wait to see the flashbulbs on Sunday, and all those gorgeous dresses and hairstyles. I've been following the award season beauty trends for a while and I have a few ideas of what to expect, but I thought it was worth catching up with an expert.
Andrea Praet is the trend director at top New York trends prediction agency Stylesight and I managed to grab her just in time. To check out her top Oscar beauty predictions, just read more.








What are your beauty predictions for Sunday evening? For hair, expect to see pretty, feminine loose styles continuing. This coif is more relaxed and less fussy, allowing the actresses' confidence and natural beauty to shine through. Modern braiding and twisting in asymmetric styles are also likely to make an appearance as they are the style du jour.

The smokey eye is ideal for sultry drama that's sure to make an impact on the Red Carpet. Expect to see subdued metallics, in shades of pewter and lavender, with accents of shimmering white that highlight the brow and cheek bone. And plenty of mascara. Thick, gorgeous lashes are always a must. Lips are another key area of the face that's receiving well deserved attention as of late. Creamy rich shades of red-orange and fuschia are sure to enhance the evening's glamour!

Nails are going dusty and light. Chalky shades of grey and beige are the new neutral, and pastel shades of lavender and pistachio are the girly alternative..




Which actresses do you think will be more daring with their look? Actress, Carey Mulligan of An Education, seems to be taking bold risks. She recently turned her pixie cut from auburn to blonde. Perhaps she'll turn up the volume on her make-up as well. She's been known to do a dramatic liquid liner cat eye, now all she needs is a statement-making lip to match!