Paris Hilton Fragrance, Paris Hilton Siren
Beauty Byte: Paris Hilton's Sixth Scents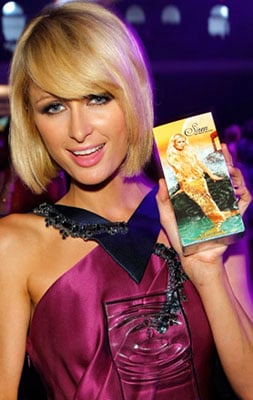 The latest celebrity perfume due out next month is from Paris Hilton. Siren is the heiress's sixth scent. It was inspired by fairy-tale mermaids, co-created with world famous nose Honorine Blanc and is licensed by Parlux Fragrances.
If you thought that Paris's other fragrance ads were sexy, get ready to feast your eyes on photos of her wearing a sequin gold tail in front of ancient ruins with flowing and apparently heavy blonde hair.
Siren contains notes of mandarin, apricot nectar, frangipani, honeysuckle, coconut orchid, water lily, vanilla beans, sandalwood and creamy musk. It comes in a glass bottle shaped like a tail of a mermaid with details intended to look like a splash. The collection will contains two eau de parfums and a scented body lotion. Are you excited to spritz on Siren?
To read all about what Neil Katz, chairman and CEO of Parlux has to say about Paris as a business woman, read more.
"Paris Hilton is business savvy. She's head and shoulders above so many other celebrities because of her connection with consumers, but also her connection with the paparazzi. They appreciate that she takes the time to answer their questions, and pose for them. Paris understands the role they play in her business. The Paris Hilton business continues to remain strong despite one of the bleakest fragrance markets in decades."