Paris Hilton Sued Over Hair Extensions!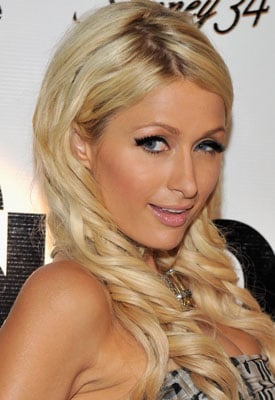 Paris Hilton spent the early part of this week celebrating her new fragrance Tease, but it looks like the festivities may now be turning sour.
News emerged yesterday that the starlet is in hot water with the law over her hair extensions, of all things.
Paris is being hit with a $35 million lawsuit by the company she endorses for wearing a rival brand's tresses!
She's been fronting the U.S. company Hairtech International Inc.'s extensions since 2007 but was spotted wearing a different company's products in 2008.
The company also claim she failed to show at an event she'd agreed to participate in. (To be fair, this was actually because she was in jail!)
Brands are getting much more hot on celebrities these days when it comes to endorsements. Only recently Charlize Theron was sued for wearing a Dior watch when under contract with Swiss watch company Raymond Weil.
It just goes to show, there's no such thing as a free lunch. If you sign with one of these brands they expect you to deliver! On the flip side, if you're supposed to be supporting a product, it does look bad for you to use an arch rival in public so I can see why they're sensitive about it.
Do you agree with celebrity endorsements?