Patchology Warm Up Perfect Ten Hand Mask Review
This Warming Hand Mask is Like a Luxurious Milk and Honey Bath For Your Cuticles
As POPSUGAR editors, we independently select and write about stuff we love and think you'll like too. POPSUGAR has affiliate and advertising partnerships so we get revenue from sharing this content and from your purchase.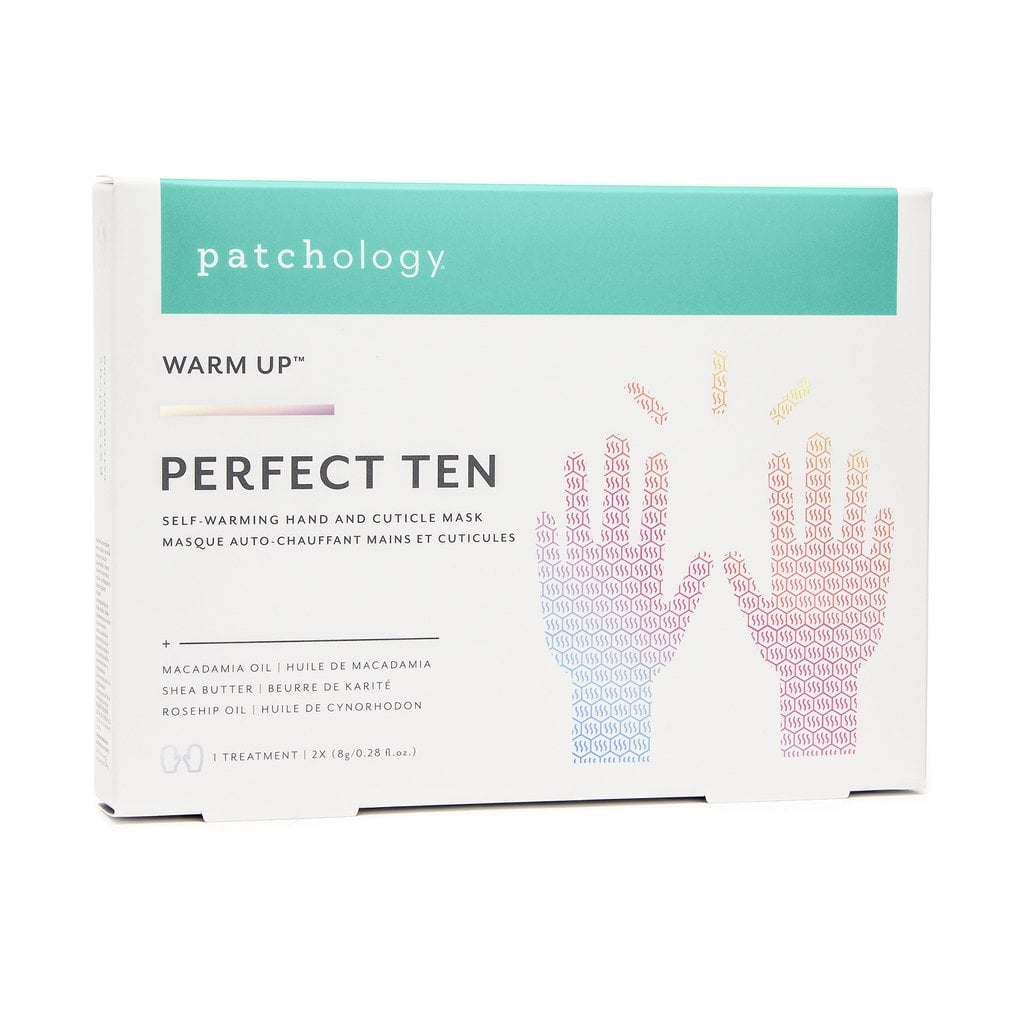 One of my least favourite parts of Winter is how the heaters in my apartment zap so much moisture out of the air that I wake up feeling like Spongebob SquarePants begging for water in Sandy's house. One part of my body that suffers the most are my cuticles and hands, which end up cracked, in pain, and unsightly. Even with the shiniest gel mani, my hands might as well look like my 92-year-old abuelita's.
Looking for a solution to my extreme dryness and discomfort, I tried Patchology's newest launch, the Warm Up Perfect Ten Self-Warming Hand and Cuticle Mask ($10). Slipping my hands into the silver mittens was not easy (you'll need a buddy to help you seal the second one) but I was pleased to discover the gel-filled mask wasn't as cold and slimy as other masks I've tried in the past. The reflective material inside the mask — which is infused with macadamia oil, shea butter, and rosehip oil — insulates your hands and causes your own body heat to warm up. The result is subtle but definitely enjoyable. After 10 minutes I removed the mask and spread the rest of the liquid on my arms.
I found the formula to be super hydrating and loved the light coconut scent, and it left my hands feeling silky smooth right after. While only time will tell if the results are long-lasting, I'm confident that adding the mask as a part of my weekly at-home manicure will end my old-lady hand issues.