Peter Andre Unconditional Fragrance
Will You Be Buying Peter Andre's Fragrance?
When I first heard that Peter Andre was launching a fragrance, I immediately thought that it was going to be for men, however, Unconditional, is actually for women. The new scent is best described as a sexy fruity floral juice made from rose, evening jasmine, patchouli, apricot, amber, vanilla and skin musks. Peter said, "I am so proud of this fragrance; this is the scent that I know smells good on women. I wanted to do a fragrance that would be distinctive and sophisticated when a woman wears it; it is classical and sexy at the same time."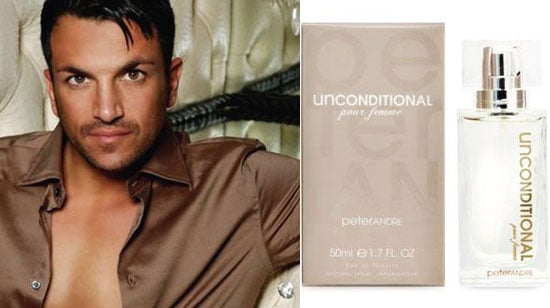 Unconditional can be bought in store, in fact, it goes on sale at Selfridges tomorrow. And for those of you who fancy meeting Peter, the first 150 that show up at the Yellow Café in the London store can have him sign your bottle! Otherwise, you can buy it exclusively online here in three different sized Eau de Toilettes ranging from £14.99-£24.99. Do you think you'll be buying Peter's fragrance anytime soon?