Photo of British Fashion Designer Christopher Kane with Teavigo Green tea Collaboration
Christopher Kane is Our Cup of (Green) Tea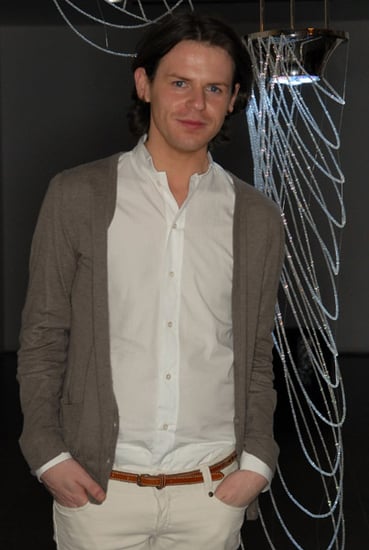 Brit designer Christopher Kane – who is bringing us the oversize sequin trend this Autumn/Winter – is also upping his ethical kudos. He's going green, in a collaboration with Teavigo – a cult, green tea company.
Green tea is a fantastic beauty and health remedy – it's great for the digestive system, and makes your skin look clearer and brighter. Mr Kane is obviously as much of a fan as we are, and to celebrate he's designing a limited edition bag for the brand.
With super-busy lifestyles being the norm in the fast-paced world of fashion, it's no surprise that beauty-obsessed fashionistas are reviving their spirits, and skin with this miracle drink.
"I have a hectic lifestyle and like many people I can find it hard to find the time to take care of myself." admits Christopher "Teavigo fits into my life easily and I feel good knowing that I am taking steps to look after my health."
Teavigo is said to be especially good to help burn fat, as well as improving the health of your heart. Sounds just like our cup of tea!