Photo of Carmen Electra at Halloween Bash in LA. Love or Hate Her Glam Beauty Style?
Love It or Hate it? Carmen Electra's Sexy Halloween Look
This weekend a glammed up Carmen Electra hosted ROK's inaugural Halloween bash in LA. Carmen dressed as a sexy usherette, complete with a French maid's style bustier and lots of fake tan. She opted for dark, smoky eyes and lashings of mascara for a classically seductive vibe.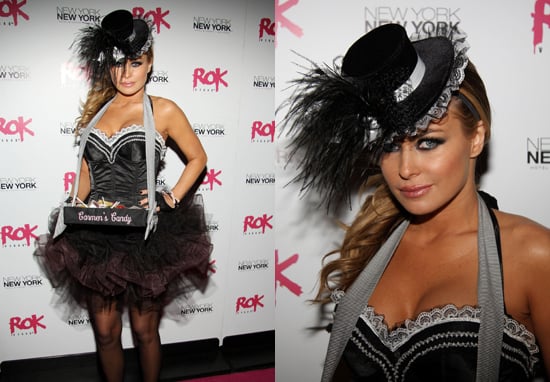 I'm impressed that she went for black nail varnish and I like Carmen's hair swept into a side pony with cascading waves. I'm not sure about her shimmery lip colour though. How about you, do you love or hate this look on her?