Photo of Celebrity Makeup Artist Paul Starr and Nicole Richie. Tribute to His Death From Rosanna Arquette and Anjelica Huston
Tribute to a Starr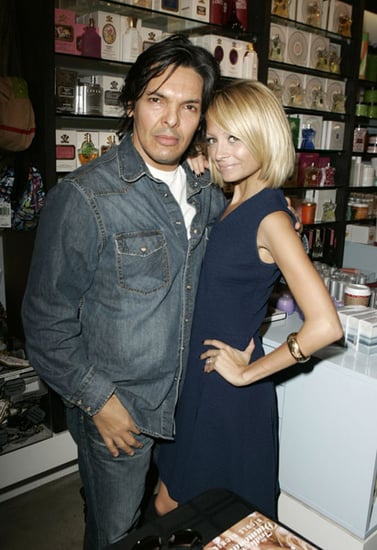 The death of famed makeup artist, Paul Starr, earlier this week, has saddened and shocked the many top celebrities and models who worked with him.
Paul was so beautiful," Anjelica Huston tells WWD "When he would do my makeup, I always wondered why he wasn't the one being photographed. He had the best taste in the world... He was versatile, sweet, funny, a wonderful man and a truly great friend."
The makeup artist had worked alongside the likes of Jean Paul Gaultier, Vivienne Westwood, Dolce & Gabbana, Helmut Newton and Ellen Von Unwerth. His celebrity clients were said to include Hilary Swank, Rosanna Arquette, Joni Mitchell, Nicole Richie, Angelina Jolie, Jennifer Garner, Jada Pinkett Smith and Anjelica Huston – so it's no surprise that the moving tributes have already started to pour in.
"Paul Starr was my best friend," says Rosanna Arquette, "He was a beautiful spirit. Passionate, brilliant, so creative and loving, the heart of a spiritual being.... I will miss him every day."
The cause of Starr's death has yet to be established, but a memorial service will be held for him tomorrow at Smashbox Studios in LA.