Photo of Cheryl Cole X-Factor Leaving GMYV Studios With Girls Aloud. Love or Hate Her Pony Tail Style and Relaxed Beauty?
Love It or Hate It? Cheryl Cole's Relaxed Chic Ponytail
Girls Aloud had plenty to smile about this weekend as they partied in London to celebrate their current number one. X-Factor judge Cheryl Cole was working her girl-next-door brand of pretty as she left GMTV studios in London this morning, not looking worse for wear in the slightest. I much prefer Cheryl's daytime style as sometime her evening look is a little too over the top for my taste.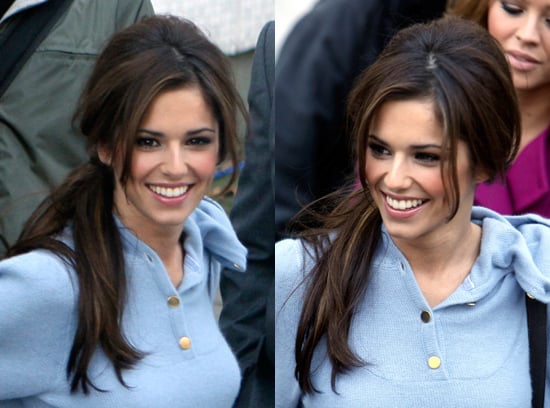 Cheryl went for a messy ponytail that had a distinct retro feel with plenty of volume at the crown and an Audrey Hepburn-esque parting. The caramel blonde streaks in her locks blended in nicely and a few flyaways gave the look a disheveled edge. Cheryl's dark brown eyes were extra sparkly with dark chocolate liner and plenty of mascara. Cream blush in a peony pink shade plus subtly glossy lips made for a chic, yet understated effect.