Photo of Christina Aguilera Voting in US Elections. Love or Hate Her Beauty Look?
Love It or Hate it? Christina's Glam Vote
Never one to play it safe, pop songstress Christina Aguilera showed her true colours at the voting polls for the US elections last night. The star went for all-American bright red lipstick and heavy foundation. Not the kind of girl who goes by the eyes or lips only rule, Christina lined her lids in thick black kohl for a dramatic effect.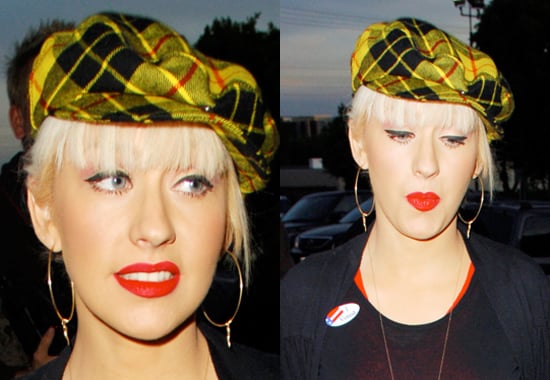 She certainly has great skin in this picture, but personally with the lipstick, eyeliner and check hat I don't think Christina is looking very pulled-together. I like her subtle bronzer on the cheeks though. How about you, do you love or hate her voting style?