Photo of Daisy Lowe at Get Loaded in the Park London, Kate Moss, Amy Winehouse, Pixie Geldof Festival Chic Hair Beauty Trend
Festival Chic Part 4: Daisy Lowe's Flower Power Hair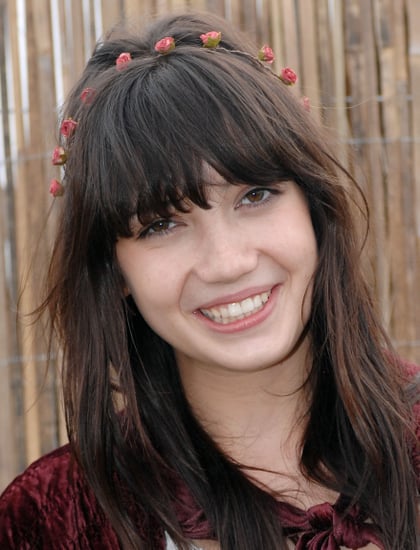 What with Reading and Leeds festivals this weekend, as well as various London events like Notting Hill Carnival and Get Loaded in the Park, there was a lot of festival chic going on, beauty-wise.
I adore Daisy Lowe's flower-strewn hair, at the Clapham, Get Loaded in The Park event, while Kate Moss went for a twisted, half up, half down do, again, at Reading.
All this laid back loveliness has got me thinking about the key to cool festival hair. Good dry shampoo, definitely, but in terms of style, it seems that the less you looked like you've tried, the better.
Here's what to aim for: Just read more
Hair should look unbrushed but not straggly. Make sure you have a good cut and a deep condition, and then even if you don't brush your locks for a few days, it should look just the right side of messy.
If your hair's long, then use it as a canvas for decoration. Think flowers, like Daisy, or add clips and fabric bows, like Amy Winehouse.
Plaits, like Kate Moss, always look great, as they disguise slightly greasy hair, as well as having a hippy vibe that is perfectly suited to the festival environment. Plus when you take them out, your hair will be artfully kinked and wavy. Easy, huh?
Anything a bit rock chick works well too. So grow your fringe over your eyes (like Daisy) or if you have a short crop, spike it up, like blonde bombshell Pixie Geldof.
For some reason, despite the mud and rain, the cool girls always wear their hair down at a festival. Could be that in wellies and denim/leather, it's good to add some traditional femininity to the mix. Just a spritz of hairspray should keep your hair from looking overly frizzy – this is one place where mussed up hair looks better than super sleek styles anyway.