Photo of Eva Mendes Bouffant Retro Hair and Nude Makeup at The Women Premiere: Love or Hate her Beauty Look? Calvin Klein Ad
Love It or Hate It? Eva Mendes's Bouffant Hair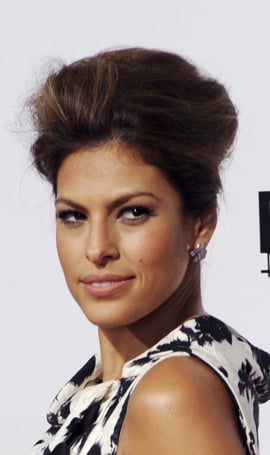 For the premiere of The Women, in LA last night, Eva Mendes plumped for an Old Hollywood-style up do which seemed fitting as the film is a re-make of George Cukor's 1939 version.
Eva's Calvin Klein fragrance Secret Obsession hit counters this week, and as the steamy star of the controversial ad, Eva has been getting a lot of attention.
Her nude and rose-coloured makeup, with trademark dark eyes, looks fantastic against her complexion, though her hair is looking a little too bouffant for my liking.
But how about you: Do you love or hate this look on her?