Photo of Gwen Stefani Launches New Perfume Fragrance Harajuku Lovers 2008
Gwen Stefani Welcomes You to The Dollhouse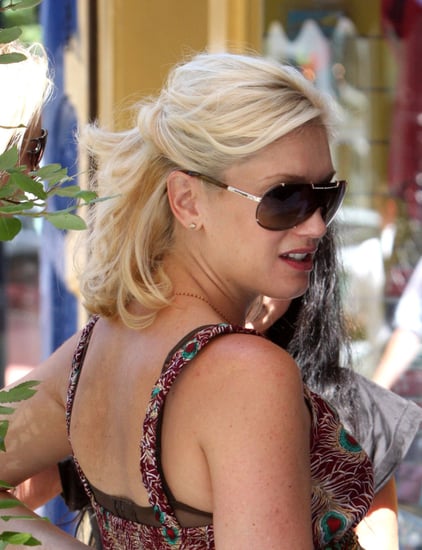 Pop star, clothes designer, mother and all round superstar – Gwen Stefani is not one to rest on her laurels. She's launching a new fragrance, Harajuku Lovers, named after Tokyo's famous, street-style fashionista district.
Following the success of her first perfume – L.A.M.B – Harajuku Lovers will be out in September. According to Look, Gwen's new fragrance has been designed to complement her less expensive clothing and accessories line, which is also called Harajuku Lovers.
Inspired by her Harajuku girl backing dancers, there are five different fragrances in the line. Each one is named after a different dancer – Love, (Lil') Angel, Music, and Baby, whilst the fifth perfume is represented by Gwen herself – and entitled, simply, 'G'.
The kooky, tiny bottles (available as 10ml or 30ml) are shaped like miniature dolls, and are designed to look like each of the five different dancers.
It's a fresh and fun approach that is sure to appeal to Gwen's audience. Now let me see you work it.