Photo of Hollyoaks Actress Jennifer Metcalfe Shares Her Beauty Secrets and Why She Is So Skinny.
Hollyoaks Jennifer Metcalfe's Fabulous Beauty Confessions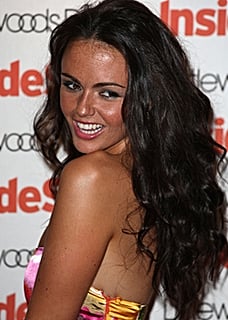 Hollyoaks actress Jennifer Metcalfe always comes across as being very down to earth. Not only does she experiment with beauty looks, she also seems comfortable with her body shape. This weekend she talked to Fabulous magazine about being skinny and accepting her flaws.
It was heartening to read about a star being so honest with what she loves and hates about her body. Plus it's always great to get some celebrity beauty secrets.
For some of my favourite beauty confessions just read more.



People say I'm too thin. I have lost weight recently, I'm 5ft 5in and 8st 3lb, but it's because I'm working so hard. Not because I split with my ex (footballer Jermaine Pennant).
I don't often get spots but when I do MAC Select MoistureCover Concealer, (£11.50), is great. It hides dark circles under my eyes too.
My bum and I have a love/hate relationship. It's not as toned as it could be and sometimes I think it's too big. But I've learned to accept my flaws.
Sometimes I don't wash my hair for three days. If I've got products in it from work, though, I have to wash it every day. Aussie Miracle Moist Shampoo, (£3.49), is great for getting the gunk out.
I hate looking pale. I use Guerlain Terracotta Sunless Self-Tanning Balm, (£29), once a week to give me a glow.