Photo of Jennifer Aniston with Messy Hair Trend. Love or Hate her Hair Style?
Love It or Hate It? Jennifer Aniston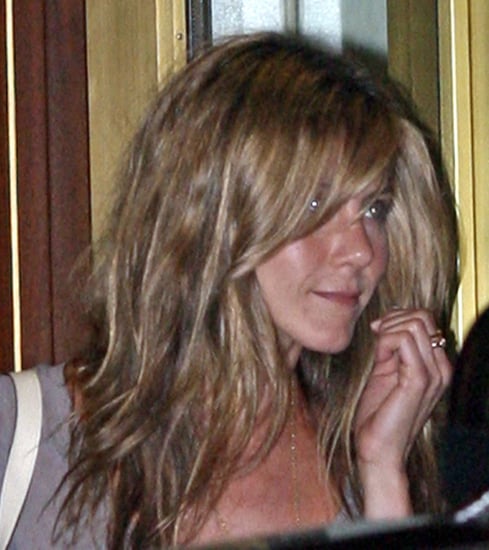 Messy hair – with plenty of polished dreadlock-style texture, or candyfloss hair fluff, has been on our radar for a while now.
However, it's interesting that Jennifer Aniston – who pioneered the glossy, super-straight, girl-next-door hair, has taken this new trend on board.
Her dark blonde hair is looking crimped, wavy, and slightly fluffy as she leaves a restaurant in LA.
What do you think of this look on her?