Photo of Jordan Love or Hate Her Hair Style?
Love It or Hate It? Jordan's Hairband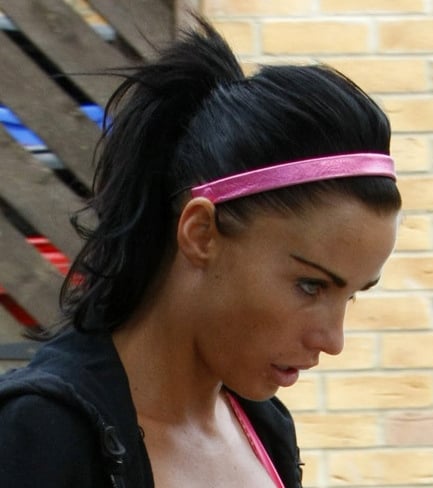 Katie Price, aka Jordan, popped out to get some petrol yesterday, wearing casual leggings and a hooded top.
Despite looking tired, Jordan's hair looked glossy and healthy in a high pony tail.
The hair-band-with-pony is a very on-trend look this season, but is Jordan's bright pink band a bit over the top?
What do you think of her hair look?