Photo of Kate Beckinsale with messy poytial, shopping with Len Wiseman - love or hate her hair style?
Love It or Hate It? Kate Beckinsale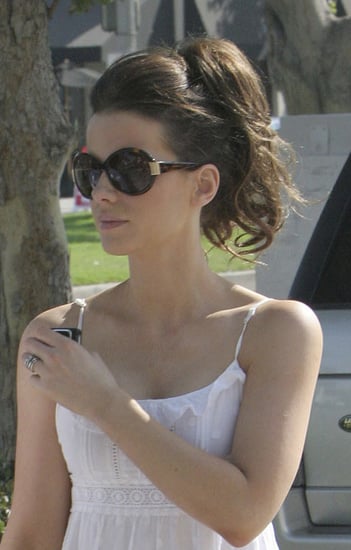 English rose, Kate Beckinsale was flying the flag for messy British hair, in America, this weekend, as she shopped with her husband Len Wiseman.
She was wearing a loose, high ponytail, that was messily 'pulled-out'. Her wavy hair looked very laid back, and the front part of the hair was loosely twisted into a casual quiff.
It's great to see Kate looking a little less groomed, as she has previously been criticised for going 'too Hollywood' – but is this taking it too far the other way? What do you think of her hair style?