Photo of Kate Moss and daughter Lila Grace at Clinic in London 22nd August 2008. New Twist Hair Style. Love or Hate her Look?
Love It or Hate It? Kate Moss Hair Twist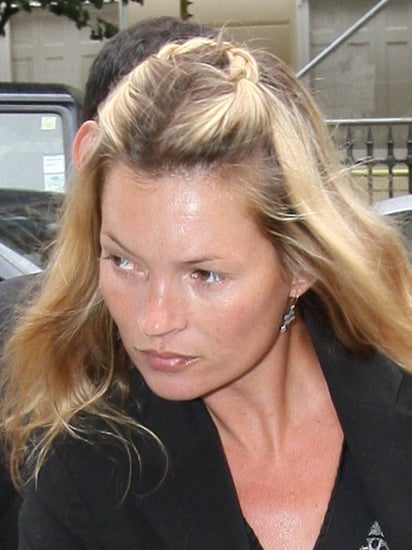 Not usually one to experiment with hair trends, the always-gorgeous Kate Moss is sporting a youthful hair twist, as she attends a clinic in London with her daughter, Lila Grace.
The innocent-looking, half up, half down plaited style has shades of Little House on the Prairie, but it certainly works well to disguise her grown-out roots.
It's also the perfect style for that awkward in-between stage of growing out your fringe, that Kate's in right now.
I'm not sure if it's my favourite style on her though. What do you think of this hair look?


Tom O'Donnell/Dave Sturdy/BigPicturesPhoto.com