Photo of Kelly Brook - Love or Hate Her Hair Look?
Love It or Hate It? Kelly Brook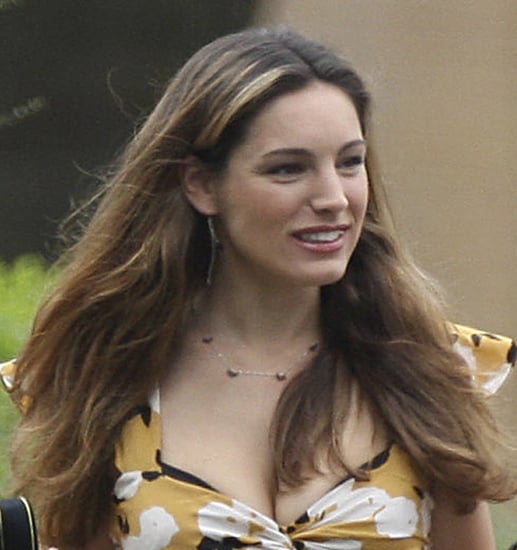 Kelly Brook is looking glowing and healthy, with natural makeup and a muted, red lip colour. She's wearing her trademark thick, long hair loose, as she strolls around London, yesterday.
It looks like Kelly's either trying to grow out the blonde streaks in her dark brown hair, or is waiting for an appointment to touch-up her roots. Her colour looks slightly messy, and a little bit patchy in the bright sunshine.
Personally, I don't mind slightly grown out highlights, but what do you think? Laid back or just in need of some maintenance? What do you think of her hair?