Photo of Kylie Minogue's Latest Hair Colour and Style. Love or Hate?
Love It or Hate It? Kylie's Latest Hair Colour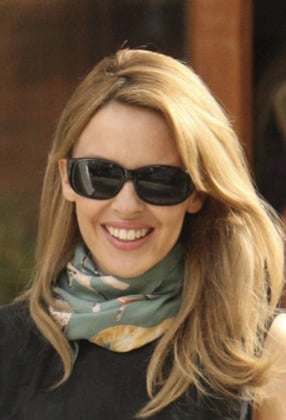 Pint-sized popstress Kylie Minogue has always been an inspiration to hair colour chameleons like myself.
I loved her brunette, red and all the various shades of blonde, and now she's gone for a glossy, bouncy, expensive-looking pale honey colour. It's very Park Avenue princess.
After showing off toned down highlights plus dark roots a few days ago and prompting The Mirror to celebrate her going all "dark and sophisticated", Kylie is now showing her sunny side again.
What do you think of this hair look?




David Boyes/BigPicturesPhoto.com