Photo of Kylie Minogue Launches New Fourth Perfume Sexy Darling 2008
Kylie is a Sexy Darling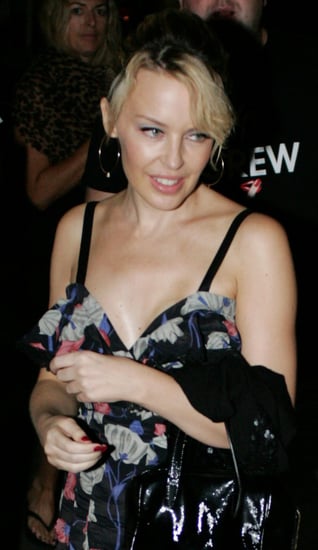 Is there no end to this woman's talents? Despite a busy touring schedule, and rocking the latest hair trends – singing sensation Kylie Minogue has also found time to launch her fourth fragrance, out at the end of July.
Next week, the scent will be available to buy in the UK – and with hints of woody notes, mixed with florals, it's set to be a sweet treat for Kylie fans.
Called Sexy Darling, I was imagining it to be somewhat aimed at the teen and early twenties market, but apparently the perfume is a maturer, sexier version of the singer's 2006 Darling and 2007 Sweet Darling.
Kylie says she's created the scent for "today's sexy, self-assured woman who is passionate and playful". Sounds like fun, just like Kylie herself.
There's also a matching Glowing Body Lotion, for Kylie-esque, glistening limbs.
Not just for showgirls, then?