Photo of Kylie Minogue Makeup Look. How To Get Her Breezy Beauty Look.
How To: Kylie's Breezy Beauty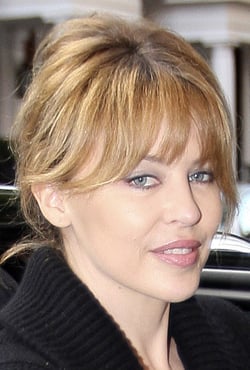 Pop sensation Kylie Minogue rivals Madonna with her penchant for transformation, whether she's showgirl glamorous or demure and ladylike. Beauty wise she always looks gorgeous, partly due to her wide smile but also because of her glowing skin and huge eyes.
Yesterday, Kylie dressed casual but kept her makeup polished for a shopping trip in London, in preparation for the BT Digital Music Awards. Subtle smoky eyes in soft grey, a natural peach blush and warm rose lip colour made for a pretty look that flattered her features.
Here's how to get Kylie's breezy beauty look at home, just read more.