Photo of Liv Tyler at LA Airport With Shiny Retro Waves Hairstyle. Love or Hate Her Look
Love It or Hate It? Liv Tyler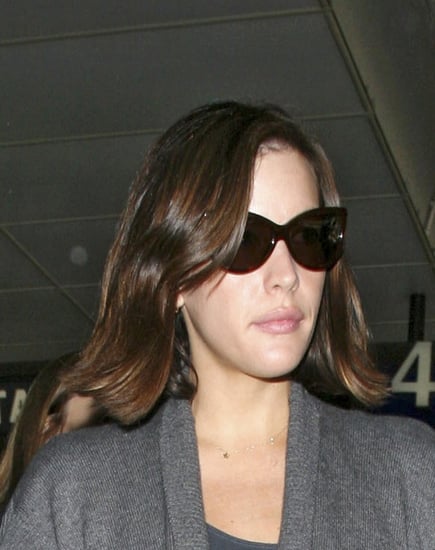 Liv Tyler is sporting ultra shiny (or is that greasy?) hair as she arrives back at LA airport, after her trip to Japan.
Her hair is looking lighter than usual, and she has sleek, subtle waves. Very Veronica Lake-esque, or just-slept-on-the-plane, depending how you see it.
I like her deep side parting too – but what do you think of her hair in this picture?