Photo of Naomi Campbell Face of YSL. YSL Launch New Skincare Line For 2010.
YSL to Launch New Skincare Line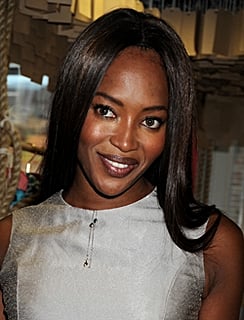 YSL has become something of a byword for classic French beauty. With it's fashion heritage and focus on luxury, the brand's beauty products have that certain je ne sais pas that puts them in a league of their own. Just think of the famous touche eclat for example or the seductive Opium fragrance. Now Renaud de Lesquen, president of YSL Beauté, has hinted that YSL will launch a new skincare line.
Speaking to WWD at the Duty Free Conference in Cannes, de Lesquen talked about preserving the heritage of the YSL brand. This is particularly timely, as the brand has recently become a component of industry leader L'Oréal. This new corporate persona will hopefully not jar with YSL's continuing desire to focus on it's typically French couture history, entrepreneurship and innovation.
For de Lesquen's plans for YSL, just read more.
De Lesquen spoke to WWD about the late designer's legacy, saying "He gave freedom to women; he was full of surprises. To me, it is a brand of surprises. Daring is the founding cornerstone of the YSL brand." A new skincare line by 2010 is rumoured to be in the works, while an organic fragrance will be launched soon for Stella McCartney. De Lesquen added that the credit crunch was in no way a deterant for the company's plans at the moment. "The word is determined. It is a new adventure. Everyone is conscious of the difficulties, but everyone is determined and very excited. We won't let the gray environment pull us down."