Photo of Paris Hilton Reduces Contestants to Tears at Cuckoo Club For My New BFF Show. Love or Hate Her Glam Beauty Look?
Love It or Hate It? Paris Hilton's Cuckoo Club Look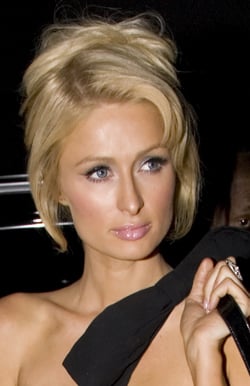 A glammed up Paris Hilton was certainly playing the star at the the Cuckoo club in London last night. She was interviewing contestants to be her new best friend as part of her new reality TV show. In a black beaded dress with glowing tanned skin, Paris looked like she meant business as she apparently reduced contestants to tears.
She still looked like butter wouldn't melt though, with pink blush and matching candy-coloured lipstick. Her dark, smoky eyes were subtly blended and her hair was styled in a disheveled updo with plenty of height and gentle flowing strands around her face. Personally I think she always wears too much makeup, but this look is pretty. How do you feel about it?