Photo of Pixie Geldof and Alice Dellal at Nokia Skate Almightly. Who has the best hair?
Pixie Geldof vs Alice Dellal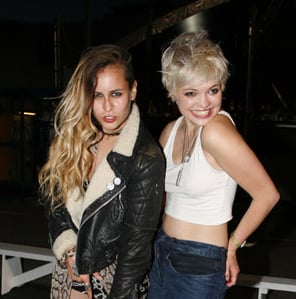 London's dirty pretty things – Alice Dellal and Pixie Geldolf – were rocking two very different hair looks at the launch party of Nokia Skate Almighty, last night.
Pixie's bleached crop was slightly spiky, with an edgy feel, whilst Alice showed off her thick, dirty blonde waves.
But whose hair do you prefer?