Photo of Princess Eugenie Leaving Kitt Club London with Pink Flase EyeLashes and Pink Hair Band Love or Hate?
Love It or Hate It? Princess Eugenie's Club Look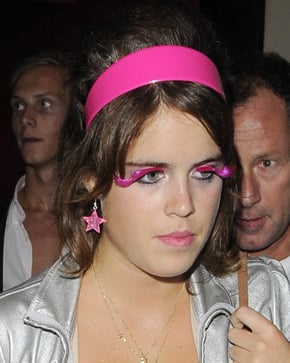 Princess Eugenie was certainly showing off her high-fashion credentials, last night.
She was partying at The Kitts Club in London with oversize, look-at-me false eyelashes in neon pink and a matching hair band.
Not sure if this nu rave beauty look is slightly bordering on fancy dress but it's great to see Eugenie having fun and experimenting with different looks.
What do you think? Crazy or cool?




Michael Jaworski/BigPicturesPhoto.com