Photo of The Pusscat Dolls American Sexy Girl Band at Carling Academy in London. Whose Beauty Makeup Hair Style Do You Prefer?
Which Pusscat Doll Beauty Look Do You Prefer?
American girl band The Pussycat Dolls looked gorgeous at the Vodafone Live Music Awards in London last night. Every doll has their own distinctive style in terms of beauty and hair, all of which I find very glamorous.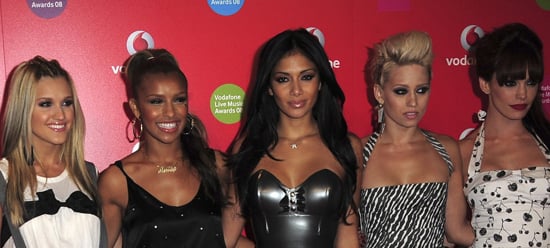 Kimberley (left) sported smoky eyes and a touch of rose lip gloss, while Melody's skin glowed in creamy pink blush. Don'tcha just love her high ponytail (wink). Nicole (centre) looked sultry with her wavy hair worn loose and lashings of black eyeliner.
Ashley and Jessica were bang on-trend with retro pin-up beauty styles. Note Ashley's punky blonde quiff and pale pink lipstick. Jessica (far right) wore her hair in a low beehive with a smooth fringe and contrasted her black and white dress with dark red lipstick. Whose beauty look do you prefer?