Photo Quiz Mischa Barton - Love or Hate her Style at Mercedes Benz Fashion Week in Berlin
Love It or Hate It: Mischa Barton in Berlin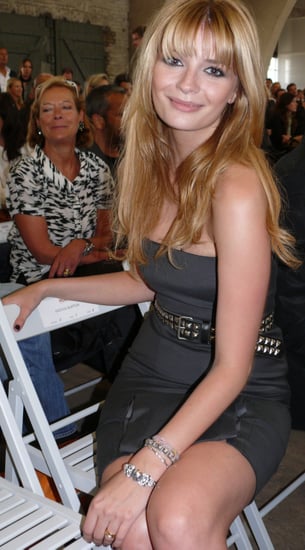 Mischa Barton certainly looks radiant, in the front row of the Hugo by Hugo Boss Fashion Show, at Mercedes-Benz Fashion Week, in Berlin.
I love her full fringe and glowing complexion, but wasn't too sure about her choice of outfit.
While I applaud her studded belt – very next season – I'm not so sure about the strapless dress and numerous silver bangles.
Mischa normally looks edgier than this, and less flesh-flashing – although she definitely has the figure for it.
What do you think of this look on her?








Source