Photo of Reese Witherspoon. Latest Avon Charity Work to End Domestic Violence Avon Women's Empowerment Bracelet
Reese Witherspoon and Avon Against Domestic Violence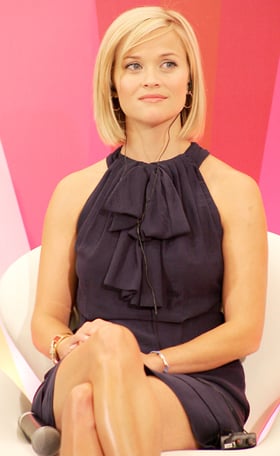 Reese Witherspoon has spoken out about her role as Avon's ambassador, and her work with the beauty brand to raise the awareness of the devastating effects that domestic violence has on women around the globe.
She says "I find it shocking that one billion women globally – that is one in every three women – are affected by violence at some point in their lives."
The actress has been working closely with Avon's philanthropic works and together they launched the Women's Empowerment Bracelet back in March.
Now, 1.5 million bracelets have been sold, worldwide, raising funds and awareness for the United Nation's Trust Fund to End Violence against Women. Avon has already matched the $500,00 raised by sales of the bracelet and has donated $1 million to the charity this year.
Reese was in Brazil, at the end of last week, to celebrate the continuing success of the endeavour and to speak out about the need to raise awareness. It's great to see the Oscar-winning actress putting her fame to good use.