Photo of Sarah Jessica Parker with blonde Straight Hair and dark roots
Love It or Hate It? Sarah Jessica Parker's Straight Hair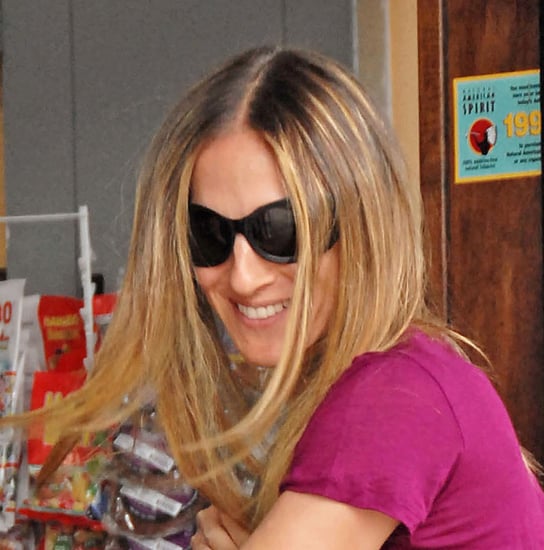 The Sex and The City actress popped into a corner shop in New York yesterday, wearing her hair straight and looking very blonde.
Usually I like SJP with straight or curly hair, but the middle parting seems to make her face look quite long in this photo.
I'm not sure about the roots either, though I'm really liking this light, honey blonde shade on her.
What do you think of her straight hair?