Photo of Sex and The City Film Movie Premiere Tokyo Japan Hair and Beauty Love or Hate It? Miss Universe, Sarah Jessica Parker
Love It or Hate It? SATC Japan Premiere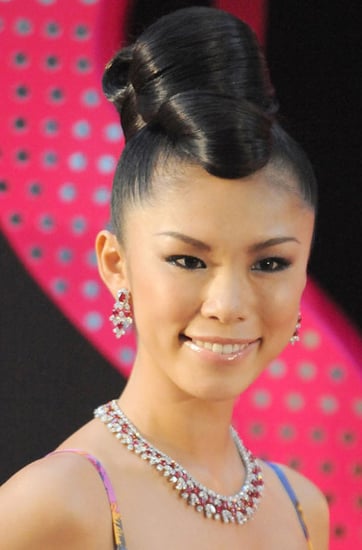 After all the Sex and The City fever earlier this year, it's strange to think that the film hasn't even opened in some parts of the world yet.
At the Japan premiere, yesterday, I noticed some weird and wonderful hairstyles, that made Sarah Jessica Parker's fascinator at the London premiere, look almost ordinary.
Model Riyo Mori, who was last year's Miss Universe, is wearing, what can only be described as a very shiny hair roll. Or hair croissant perhaps?
A trend in the making, or just slightly mad?
What do you think of her look?




Source