Photo of Sienna Miller Loves Pommade Divide Organic Salve Balm for Cuts and Bruises. Boho Beauty Tips
Sienna Miller Loves Pommade Divine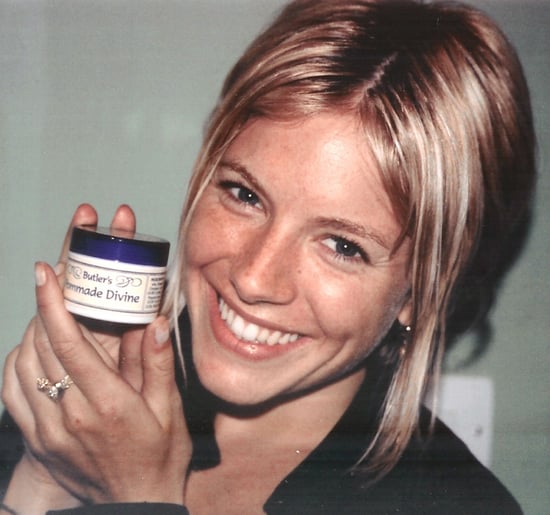 Sienna Miller may be on the very luxe side of boho, but she's proving that she's a natural girl at heart – as she declares her love for traditional, organic salve Pommade Divine, (£11.95).
This one-stop-pot of goodness has been around for centuries, but is now available to buy online. Fans say that Pommade Divine is all you need for minor beauty or health dilemmas, as a cure-all salve. It works wonders on bruises, cuts and dry patches – by speeding up the healing process and soothing the skin.
Sienna says "I always do my own stunts. Recently filming in America and Prague for G.I.Joe was no exception. Some stunts were pretty nerve racking, but I always had Pommade Divine handy so I didn't bruise. I have found it indispensable, and have used it since childhood."
I like it on chapped lips, or severely cracked skin, such as on heels and elbows. Boho beauty all the way.