Photo of Uma Thurman Loves Ren. Beauty Expansion 2009 New Product Line ChildREN Launch and Facial Moisturising Serum
Uma's Beauty Favourite Ren to Expand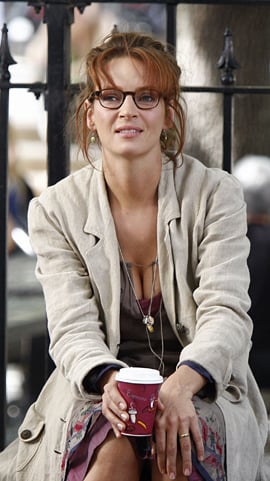 One of my favourite natural beauty brands, Ren, has just announced plans to expand. According to WWD, the brand, which is apparently also a favourite of Uma Thurman, is introducing a moisturising facial serum in 2009, as well as a line for children.
"We have loads in the pipeline," Ren co-founder Antony Buck told WWD, "We've been very encouraged by the performance of the brand in Australia, where it's growing very fast."
Just last month the gorgeous, and inaugural, Ren-designed department store counter was launched in Harvey Nichols in Manchester. Now, Ren also has plans to introduce the brand in South Korea, Portugal, Norway, Finland, Switzerland and Italy, within the next six months.
The line for kids, dubbed ChildREN, is likely to launch in the first half of 2009 and happily they are hoping to keep the prices down. The new products, such as a body wash and body cream, are being priced at under £10 for 250ml.
"We're keen for them to be products people use on their kids rather than giving them away as posh presents," Buck said.
I'm thrilled to report that as with Ren's usual products, the children's line will be free from petrochemicals, sulfates, parabens, synthetic fragrance and synthetic colours. I'm expecting no nasties, just lovely natural scents and super impressive results, if the adult range is anything to go by.