Photos of Agyness Deyn New Latest Hair Cut Hairstyle Bob Short Chic Unveiled at New York Fashion Week Michael Kors Show Trend
Agyness Shows Off New Bob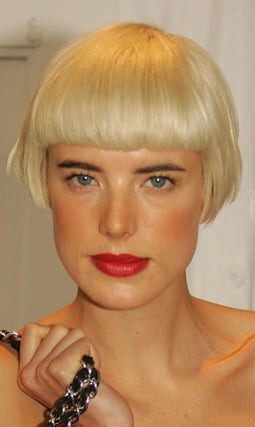 Just when we thought that New York Fashion Week couldn't show us any more hair surprises, Agyness Deyn stole the limelight from Victoria Beckham by unveiling her brand new bob yesterday at the shows. It's typical of on-trend Agyness to have updated her look, just when it seemed everyone was copying her crop.
This new, short, yet sharp cut looks striking with Agyness' bleach blonde colour and has a retro feel that brings to mind the flapper girls of the 20's. It's also more groomed, feminine, shiny and polished than her previous spiky, street-chic cut.
The haircut debuted at the Michael Kors show and was teamed with matte red lipstick and dark brows. I really like it, however, I'm sure it won't be long before she changes it again — the the girl does love to experiment.