Photos of Dannii Minogue Latest New Hair Cut Fringe. Which Style Do You Prefer on X Factor Judge?
Which Fringe Look Do You Prefer on Dannii Minogue?
X Factor judge Dannii Minogue has really been cranking up the glamour with her cool fringe lately. This week she was looking sophisticated at a book launch in London, wearing it long, full and feathery. Her sleek look has plenty of shine and the fringe draws attention to her luscious mouth and glowing skin.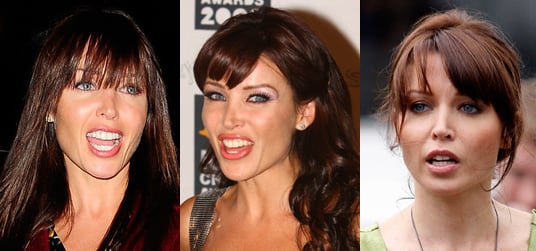 Earlier in the month she swept it to one side for another high-shine look at the Kid's Choice Awards 2008. Her glossy fringe was the perfect complement to screen siren waves and ultra long lashes. Dannii took a more laid back approach while filming the Next ads in London, with a slightly disheveled fringe worn with a casual up do. I really like all three looks on her, but which do you prefer?