Photos of Emma Watson Opening Somerset House Ice Rink. Love or Hate Her Beauty?
Love It or Hate It? Emma Watson's Ice Beauty
Last night was this winter's opening of the Somerset House ice rink in London. Actress Emma Watson turned on the Christmas tree lights looking ultra pretty. She went for a fresh-faced effect with flushed cheeks and glossy lips in a flatteringly nude shade. The Harry Potter star vamped up her look with smoky black eye makeup and bold brows.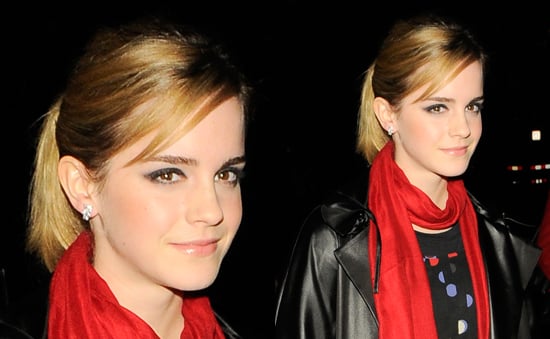 It's heartening to see a starlet like Emma not going over the top with her makeup. Her shiny blonde hair was tied up in a simple pony to keep the look laid back. What's your opinion of her ice rink look?