Photos of Girls Aloud Cheryl Cole Verus Nicola Roberts at Nobu in London.
Cheryl Cole vs. Nicola Roberts: Whose Beauty Look is Best?
Girls Aloud were working a monochrome fashion look as they arrived at Nobu in London for dinner together, last night. X Factor presenter and Britain's latest sweetheart, Cheryl Cole, looked pretty with bright pink blush and fuschia coloured lipstick. Cheryl emphasised her huge eyes with dark chocolate brown kohl and plenty of black mascara.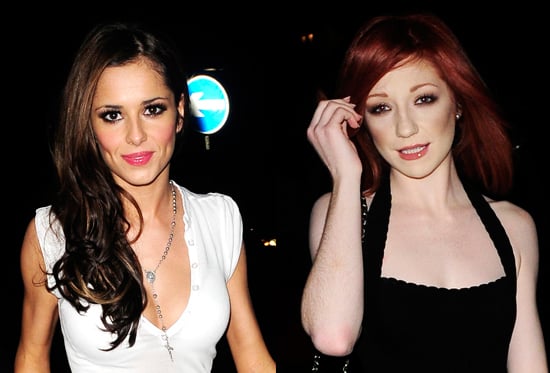 Nicola went for a more ethereal style to complement her porcelain skin and stunning bright red hair. Tawny blush played up her sharp cheekbones while smoky eyes and glossy lips made for a classic combo. Whose look do you think is most flattering?