Photos of Jessica Simpson in a Short Wig
Do You Have Fun With Wigs Like Jessica Simpson?
Jessica Simpson is everywhere at the moment! The singer has exploded since the launch of US TV Show The Price of Beauty and last week hit the headlines for her makeup and airbrush free Marie Claire cover. Yesterday, she appeared on Twitter having fun on a flight with wigs, sporting a cropped one, and another in a messy updo. She joked, "Stopped in West Palm and picked up my Aunt Sandy...off to Atlantic City!!!" I thought they both suited her. Wigs are a great way to experiment with your look, and if nothing else can be pretty funny. Do you ever wear wigs?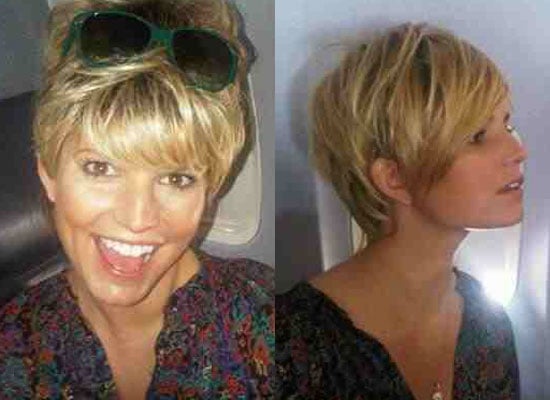 Source: Twitpic User JessicaSimpson