Pink Nail Polish
Trend Alert: Bright Pink Nails
Pink nail polish is making its way back on the scene and you know what that means — Spring is here! So swap your grey and black clothing for some colour, and embrace the rays of sunshine that we've been blessed with lately. Stars like Katie Price, Jessica Alba and Bianca Gascoigne have all been seen wearing flirty nail varnish to add a pop of colour to their style. Check out these three pretty pink polishes below and tell me which one you like the most!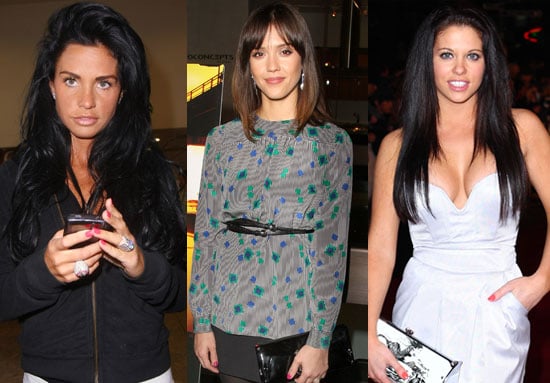 Marian Newman Nail Polish in Fuschia (£21.53) is an adorable pink that comes in an all-in-one manicure kit. Also note that the black shade is named after Beth Ditto — how cute!
If this too purple for you, try something like Feelin' Hot-Hot-Hot! by OPI (£9.95). This perfect for the beach pink varnish is still fun, but it's slightly more subtle for those of you who are less daring. Last but not least is a shade that's been a fave of mine for a few weeks now. Essie Status Symbol (£8.95) is a modern bubblegum with a glossy finish. Happy polishing ladies!
Source, Source and David Boyles/Paul Chesterton/BigPicturesPhoto.com