Pixi Glow Tonic 500ml
Very Important News! Pixi Glow Tonic Has Been Supersized — But There's a Catch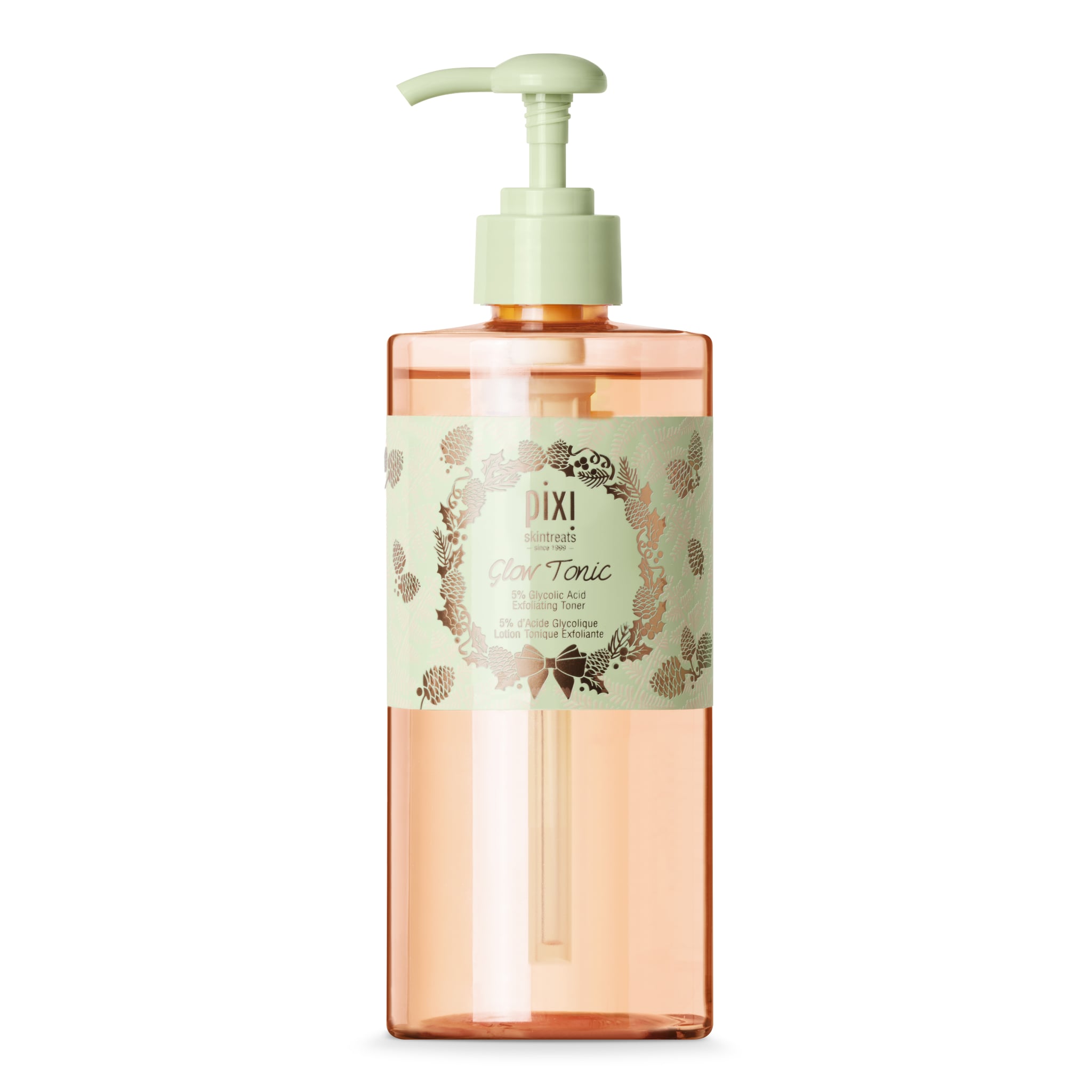 As a beauty junkie, I've tried my fair share of products and always have people ask what my all-time favourites are. There is one product that is always up there, and that's Pixi Glow Tonic. If you're also constantly restocking this must-have skincare item, you've been blessed by a miracle because it's now available in a supersized 500ml pump-action bottle for £32. But there's a catch, the huge bottle is available for 1 day only, so you need to snap up the supersize quick! I bought myself the jumbo size, and it's probably the best money I've spent.
The glow tonic, which is applied after cleansing, uses glycolic acid to gently exfoliate and contains ginseng, which improves and energises the skin, and aloe vera to soothe and hydrate. True to its name, the acid toner will leave you with brighter and glowing skin. It's one of those products you don't realise is working until you stop using it. Skip this for more than a few days, and you'll suddenly wonder why your skin doesn't look as good!
If you're a glow tonic devotee and want to try other Pixi products, take a peek at my guide it's safe to say I'm a big fan.