This Plaited Bun Can Be Yours in 5 Easy Steps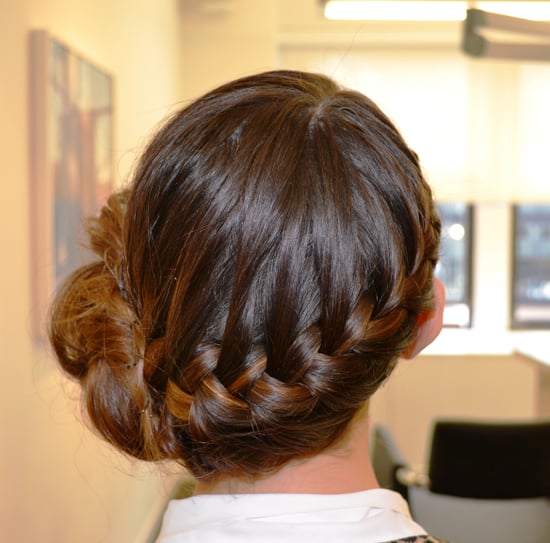 Feel yourself quickly falling into a hair rut this Autumn? Don't beat yourself up . . . get yourself motivated! We've got this whimsical and beautiful plaited bun tutorial, straight from Mario Russo of Salon Mario Russo in Boston, and it's perfect for the holidays.
1. Blow-dry your wet hair until it's completely smooth using a boar-bristle brush and a few spritzes of Bumble and Bumble Thickening Hairspray (£8.50) for added volume.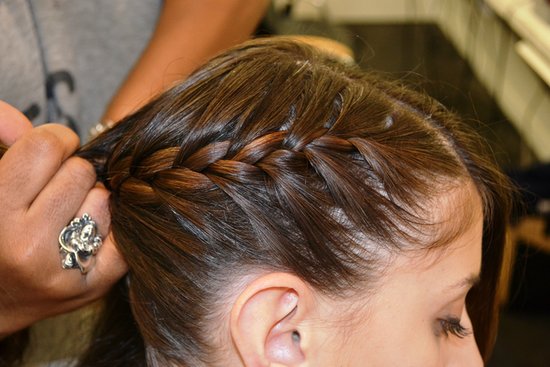 2. Give yourself a slight side part, and then start your French plait. It should start on the side with less hair and continue around your head until you reach the point right below your ear on the other side. Tie the end off with a clear elastic.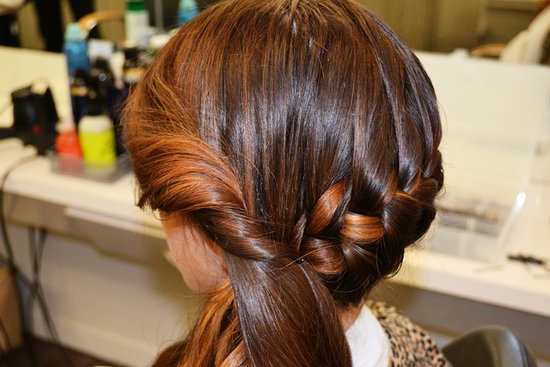 3. Grab the section of your hair that hasn't been plaited, and use a curling tong to curl it away from your face. The curls should be loose and wavy, so tug on the ends if they're looking a little tight. A spritz of Oribe Texturizing Spray (£19) will help roughen up your hair for a textured finish.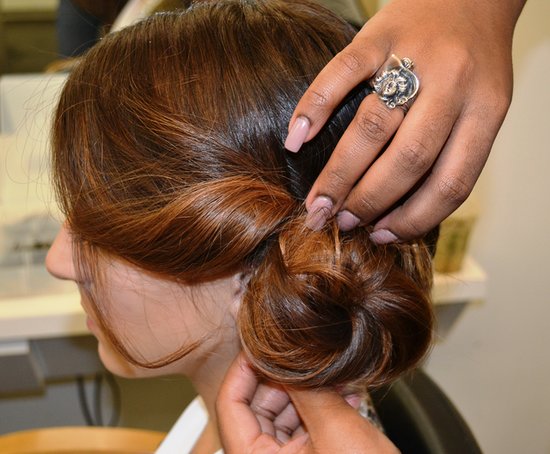 4. Twist in the curled side of your hair with the loose end of your plait, and pin it in place. Coil the sections together into a loose bun, and secure with hair grips.
5. Finish with a healthy dose of hairspray. The finished look is a more whimsical take on a sideswept chignon.