Pregnant Gwen Stefani multiple buns hair style
Love It or Hate It? Gwen Stefani's Multiple Buns
A very pregnant Gwen Stefani, was showing that buns are not just for in the oven, yesterday. The singer was sporting a quirky hairstyle, as she walked around London, with her son Kingston James.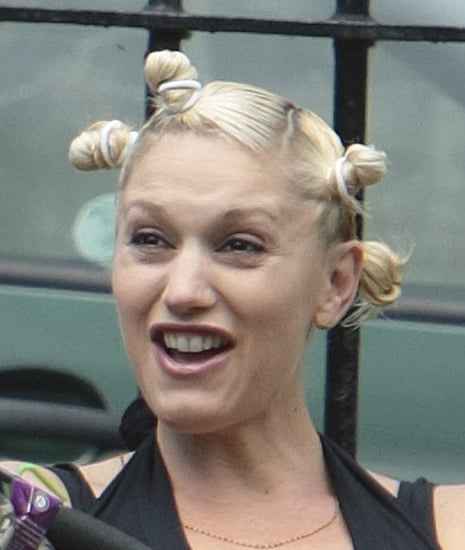 It's certainly a practical look for a would-be mother-of-two, and it fits with Gwen's kooky image, but I'm not so sure about the white bobbles.
What do you think of this look?