Prescriptives new All Skins Mineral Makeup SPF 15
New Product Alert: Prescriptives All Skins Mineral Makeup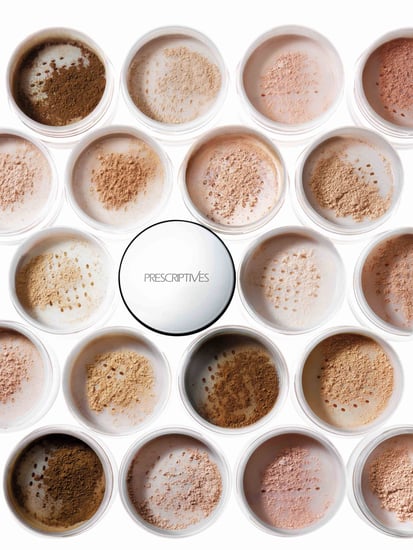 Mineral makeup is one of the most exciting advances in the beauty industry over the last few years. Formulations have gone from heavy and powdery, to beautifully smooth and wearable – and most of the big brands are jumping on the bandwagon.
Prescriptives, of course, are foundation experts. Think their almost-invisible Traceless range, or the innovative Custom Blend foundations.
Their much awaited mineral range, All Skins Makeup SPF 15, (£24), which launched in the US earlier this year, is finally here in the UK! Well, almost… the range is launching in Selfridges and Brown Thomas on 19th July, and at all Prescriptives counters nationwide from 2nd August.
My favourite thing about Prescriptives is that it makes you look really radiant and healthy, but as though you're not wearing any makeup. Plus, it actually feels like you're not wearing makeup either – there's none of that heaviness or tight, powdery feeing you sometimes get with thick foundations. To find out why, just read more
Mineral makeup is light and natural, so is reputedly kinder to the skin. It sits on top of the skin instead of being absorbed. All Skins Mineral Makeup has added vitamins and mineral sun protection too, to keep your skin looking extra healthy. It also includes semi-precious stones, such as amethyst, rose quartz and calcite, which add extra luminosity. There's no oil, talc, fragrance or pore-clogging ingredients, either.
There are 18 shades in the All Skins collection, from the very lightest to super dark, so it's ideal for getting an exact match. I cannot wait...only ten days to go!