Prevent and cure adult acne with Dermalogica MediBac Clearing range, review from BellaSugar UK
New Product Alert: Dermalogica MediBac to Fight Adult Acne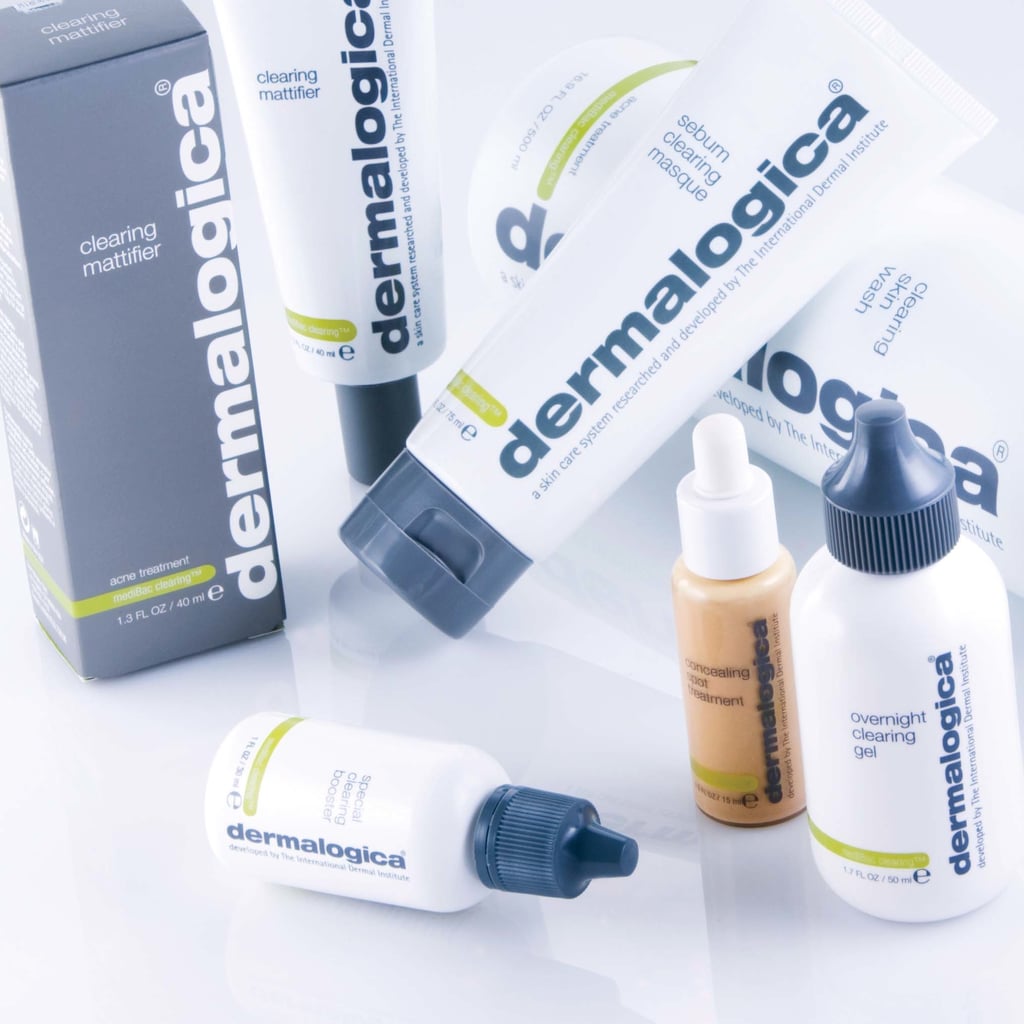 While it might be fun to re-work the trends we rocked as teenagers, teaming them with acne-ridden skin should surely be a thing of the past. But adult acne is one of the most hotly debated topics in the beauty industry right now – clinical studies indicate that between 40-55% of adults age 20-40 are diagnosed with a low grade, persistent acne and oily skin.
As someone who was enviably spot-free in her teenage years, only to break out when I hit 25, I can sympathise. Stress, pollution and over-loading your skin with products can all make the problem worse.
One of my most-trusted brands, Dermalogica, has just launched what I'm hoping will be a solution. For a break-down of the new range just read more Scarring is also more prevalent with adult acne, due to the skin's inability to repair itself as quickly, because of aging. If your skin is oily or breaking out, I know it's tempting to try and blast it with harsh, alcohol-based products but this usually just creates irritation, especially on more mature, adult skin.
Dermalogica's new MediBac Clearing is a 24 hour treatment system formulated specifically with state-of-the-art ingredients to treat, clear and prevent adult acne, without irritating or over-drying the skin. Each product, with its unique acne-fighting and clearing ingredients, is designed to be layered onto the skin to provide around-the-clock reinforcements in the war against adult acne!
The range includes a soothing, yet powerful cleanser – the Clearing Skin Wash, (£29), the Clearing Mattifer, (£36) – a medicated topical treatment for reducing congestion and controlling shine, the Concealing Spot Treatment, (£25.80), which treats breakouts as it covers them (it's free of benzoyl peroxide too which can irritate sensitive skin), the Overnight Clearing Gel, (£34) and the Sebum Clearing Masque, (£34), which addresses the main four factors that contribute to acne.