Product Review of Clarisonic
Product Review: Clarisonic Sonic Skin Cleansing System
One of my besties from the states just came for a visit and she brought with her an amazing beauty gadget that I haven't yet seen sold in the UK (thank goodness for overseas shipping). Since I was completely blown away by this electric exfoliator and cleansing contraption, I just had to share it with you! The Clarisonic Sonic Skin Cleansing System ($200 about £120) is a hand held device that you use twice a day to help loosen up to six times the amount of excess dirt, oil and makeup that normal soap and water don't remove. The sonic technology (these by the way are the same folks who invented the Sonicare toothbrush) works to massage your skin while clearing your pores and evening out your skin tone.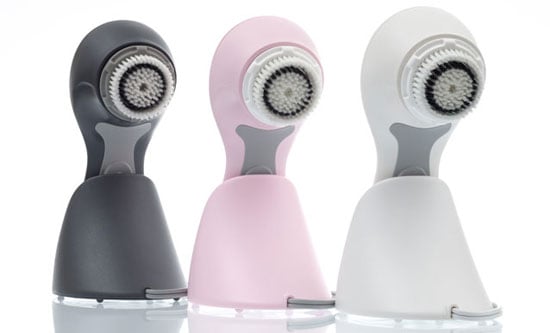 Since it's Summer and I've been sweating more and using tons of sun cream, I constantly feel sticky and prone to spots. However, after using this for 60 seconds in the morning and night for just five days, I've already noticed that my face is smoother and brighter than ever. I can't wait to order one for myself because the squeeky clean feeling is addicting. Also, I like how it beeps when it's time to move to a different part of your face!
Lastly, did I mention that you can use it when you travel? It holds enough charge for up to 30 minutes of use and since you won't have to pack a separate exfoliator, you'll have more room in your luggage! The package comes with two brush heads, a waterproof cordless handle, a charging cradle, and a 2 ounce cleanser tester. Sometimes I feel like beauty gadgets aren't necessarily worth the money, but this is one I'd be willing to splurge on. What's the most you'd be willing to spend on a skincare regimen?