Product Review: Illamasqua Precision Ink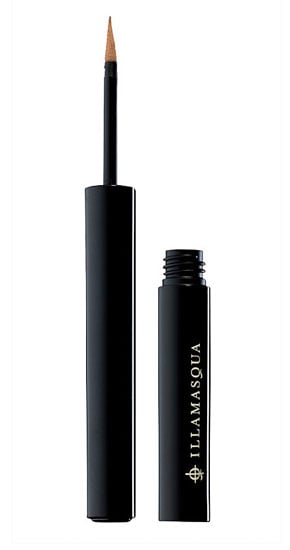 Illamasqua Precision Ink in Glister (£15.30) is part of the Toxic Nature Collection that launched last season. Illamasqua is always pushing boundaries and this product is a prime example. The Precision Ink family is essentially a liquid eyeliner with a structured tip to give you control for an exact, defined line just above (and or below) your lash line. Glister, however is the newest member of the bunch and is a light, glittery, opalescent shade in nude, as opposed to a darker, more conventional colour.
The idea is to create a contrast to your lashes and can be worn with any shadow. The concept is quite cool, however, after trying it out, it didn't do much to make my eyes stand out which made me realize that I prefer a dark liner.
The pros are that it dries quickly and lasts for hours without budging. Also, the the glitter is quite subtle. However, because the shade is so light, I don't particularly understand how it is visible on most skin tones. Overall, I give Glister Precision Ink 3 out of 5 stars for product quality, and 4 out of 5 stars for concept.