Product Review: Lancome Teint Miracle Collection
Ever since I read about Lancome's Teint Miracle collection, I've been itching to try out the range. The collection, which started with a foundation launch this month (£25), is said to actually recreate the aura of perfect glowing skin. It follows 10 years of research by the company, which now has seven patents pending for the range. Teint Miracle foundation is the flagship product and works, the company says, by using special light reflectors and gentle pink and blue hues, which both simulate the appearance of youthful radiance when applied. This September, it will be joined by Touch Miracle Perfecting Concealer Pen (£24) and Eclat Miracle Serum of Light Universal Radiance (£19.50), a radiance boosting serum.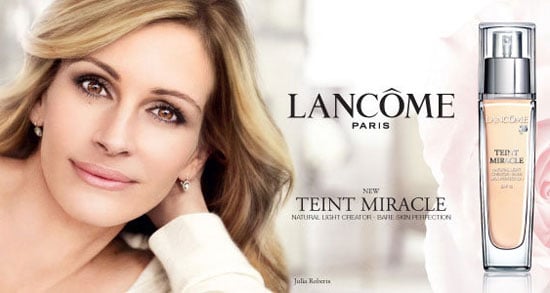 I managed to get my hands on some samples of the complete collection and the term 'miracle' is no exaggeration. I love that the foundation includes SPF 15 and moisturising properties so I didn't need to layer up with a separate product. It's made with a lightweight water-based formula so applied brilliantly and created a soft even surface to my skin without having that chalky 'foundation' appearance. My skin simply looked like it was having a good day (which is surely the point.) I also love the serum. It's a great way to give skin a quick glowing boost if you don't have time to put a full face of makeup on.
Meanwhile, the concealer pen will also make a great handbag fix for targetting specific areas. (It's a bit like Yves Saint Laurent's Touche Eclat in how it applies, but goes on thicker to skin, which I actually liked. It was great for covering up the under-eye area.) Both the foundation and the concealer pens come in three hues, so you can easily find the right one to adapt to your skin tone. Top marks!
Photos courtesy of Lancome